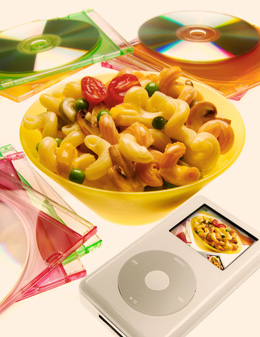 "Already out of lunch ideas after the first weeks of school? Dietitians have some practical tips to help your kids increase their vegetable & fruit and milk product intake which are two problems areas for many school-age boys and girls," says Mary Sue Waisman, registered dietitian.
Try one or more of these tips to keep lunches nutritious, delicious and fun:
• Keep supplies handy to make packing lunches easier.
• Work with your family to make a list of appealing healthy lunch options and keep it on the fridge so it's always handy. Make sure there are at least a few favourites on the list for each family member.
• Invite your child into the kitchen to become the lunch-making chef!
According to the Canadian Community Health Survey, 59% of Canadian children and adolescents reported consuming less than 5 servings of fruit and vegetables a day. In addition, 61% of boys and 83% of girls aged 10 to 16 did not get the recommended 3 to 4 servings of milk and alternatives. As a result, your child could be missing out on key nutrients to help them grow well and do their best in school.
100 grams of fresh Canadian mushrooms count as 1 serving of Fruits & Vegetables, and with so many ways to enjoy them, you will have no problem incorporating them into your families meals.
For more meal planning tools and resources visit the Dietitians of Canada's website.
Delicious mushroom recipe ideas can be found in our Recipe Library.
posted by Brittany